Our aimS
The Beam Foundation aims to promote the education of people experiencing homelessness, people with disabilities, and people with a criminal record by providing assistance in the form of crowdfunded vocational training and support in finding employment once training has been completed. You can read some of the stories of the people who have successfully completed their training and found employment here.
The trustees of The Beam Foundation care deeply abut giving people new opportunities to change their lives for the better through education and professional support - you can meet them in the section below.
The Beam Foundation is a registered UK charity (Number 1181864)
2018 - A Short report
In 2018 The Foundation was created with the aim of forging a pathway that people experiencing homelessness and unemployment might find their way back to employment. Since then 51 people have started their training, 20 have completed it and 18 are now happily in their new jobs. Over £200,000 has been donated via the website with an average of £3,319 spent on an individual campaign. On average a campaign was fully funded within 43 days.
OUR Goals for 2019
This year we hope to increase the number of people that start and complete their training and find employment. We aim to expand our capacity to serve more members and to increase the amount of donations we receive by roughly 50%. If you would like to help The Beam Foundation achieve its goals please get in contact with us using the form below.
Suzanne Ashman is a Partner at LocalGlobe, a London-based VC fund. LocalGlobe has been seeding companies for almost two decades, backing companies including Zoopla, Citymapper, Improbable, Robinhood and Transferwise. Suzanne enjoys working with entrepreneurs using technology to solve some of humanity's greatest challenges, from healthcare to agriculture, and education to space. Previously, Suzanne spent five years at Social Finance, an impact investing firm seeking to generate both social change and a return on capital
Phil spent 12 years working in the tech industry in a variety of roles at Microsoft, Google, Facebook and Monzo. He is now a social entrepreneur, exploring ways that technology can have an impact in people's lives, especially marginalised people. He is author of a blog at philhewinson.com and founder of projectedgames.com. Phil is a husband and father of two young boys.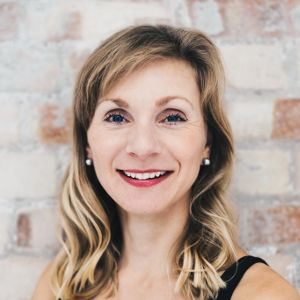 Sarah has over 20 years' digital and business experience across not for profit, commercial and education sectors. After several years in leadership roles at charities such as Oxfam and the MS Society, Sarah now runs her own strategic consultancy with a particular focus on business transformation, digital strategy and organisational change. Sarah is also Founder and CEO of a sustainable underwear business, has run a successful positive change agency for the past 6 years, and set up an initiative to support women in tech in 2014.
Clare is Chair of the board of Trustees at The Beam Foundation. She is passionate about using technology to create social impact. She co-founded Code Club - a community of over 15,000 volunteers teaching children to code in 120 countries around the world. She works as a consultant helping new social impact organisations start and scale.
We're hiring: We are looking for a Trustee to join our board with the specific role of Treasurer. If you can use you financial skills to help us please read the role profile and apply.